New Patients at Nepean Centre for Spinal Health
The First Visit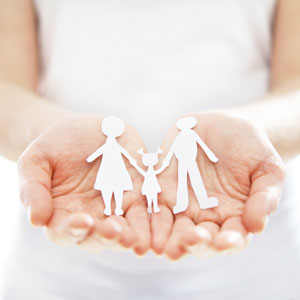 You'll feel instantly at ease in our friendly, relaxed environment.We recommend that you wear loose clothing to your first appointment, and bring with you any recent X-rays you may have.
You can fill out the new patient questionnaire when you arrive, or complete it ahead of time by clicking on the link on this page and bringing it in completed. Then, when you come in, you'll sit down with Dr Frank to have a chat about your condition. We'll perform an examination and if necessary, send you off for X-rays.
We generally adjust on the first visit, so we'll detail our adjusting technique before starting. Your first appointment takes about 30 minutes.
Continuing Care
We'll usually see you twice a week for between 3 to 4 weeks depending on the presenting symptoms. If we find that you're improving, we'll reduce the frequency of visits as appropriate. Rather than sticking to a strict regimen of care, we'll adapt to your changing condition. We may see you more often if you're an acute case and can start with some dry needling or soft tissue work if you're in too much pain to be adjusted. Kinesiology taping may be used to also support our adjustments during your initial acute care.
We accept HICAPS, Health Funds, Medicare (GP Referral), DVA, Workers Compensation, and Third Party Injury patients and are open late for your convenience. Saturday and same-day appointments are available. Contact our practice today to book your time!

Nepean Centre for Spinal Health | (02) 4731 6893